A couple of weeks ago, I had the privilege of attending the first conference to be held in Puerto Rico since Hurricane Maria hit the island. I got to see first hand what the situation was like on-the-ground, 5 months after it hit San Juan, which is the capital and largest city of PR.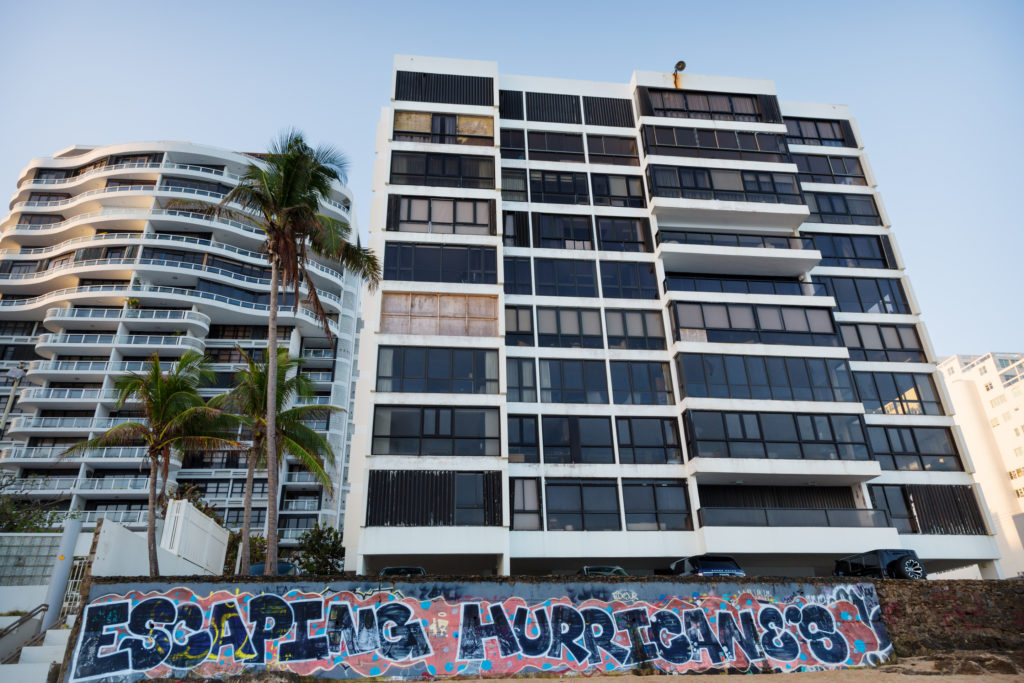 I found a very wide mix of recovery states. The hotels I stayed in were in good shape, as was the convention center, but the streets between the two were lined with houses and buildings that still had boards over the windows (or buildings that were simply empty shells with no glass in the window frames at all). The stop lights at the major intersection in front of the convention center were completely cut off from electricity, with wires just dangling on the near-by poles.
I had a little time to wander around and take some pictures (mostly with my cell phone, unfortunately). I'll include a bunch of these at the end of this post so you can get a good view of what San Juan is like today.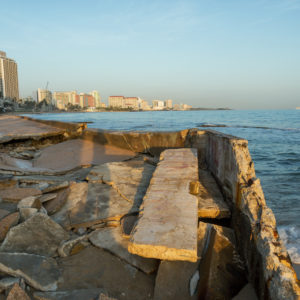 A lot of the buildings in San Juan have been restored/fixed. But there are a huge number that still show significant signs of damage, even in the core downtown area (where my first hotel was located). I passed one building where someone was clearly living in one apartment, but the one above it had broken windows. I can't imagine the lower apparentment doesn't have ceiling leaks from the water coming in through the upstairs window. The streets around the conference center I was visiting were fairly cleaned up and passable, except for some of the landscaping where trees were still laying horizontal. Many of the buildings still have blue tarps on top of the roofs to protect the "not yet fixed" buildings from rain. These were even more noticeable from the plane windows while flying in or out (see the shots at the end of this post).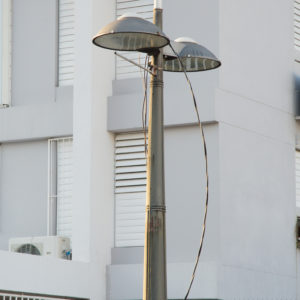 A waiter recanted a bunch of stories to us about what it was like to live there directly after the storm hit. He relayed stories about the crazy chaotic times filled with lots of fear and uncertainty. Everyone had to (re)learn a forgotten or never-known skills, like how to get light after he burnt out his supply of candles, how to cook with a camping stove, how much light mattered to your sense of well being, and just how to survive in general. Curfew was nightly at 7pm, and you could be arrested if you didn't get home by then. But there was nothing to do at home and it was dark but still noisy because of all the generators supplying light to critical places like the hospitals. He spent a lot of time worrying about crime, if he'd have his job when it was all over, etc. The glimmer of hope came from community members that really stood up to help out. One bar he visited frequently took it upon themselves to organize a weekly pot-luck that everyone helped contribute to, be it simple macaroni and cheese with ham, canned vegetables, or whatever.
The distant parts of the island didn't fare as well, and still aren't fairing well. Our waiter had a father living in a retirement home that he couldn't contact for a long time to find out if he was ok, and he still has family members without power.
So, how are things? The quick summary is "better, but far from completely fixed". He said the area we were eating in that night took 3 months before the power came back, which surprised us — we were in a fairly core down-town area.
So, "Should I go there for a vacation?" you might ask? Yes!! — Anything you might need to hold a decent vacation is just fine, and the infrastructure is supporting the tourist industry without a hitch. And helping out by being there and supporting the economy is probably one of the best things you could do for them right now. I'll post some more "pretty" pictures to my photo gallery at a later date, but for now I'll leave you with just the ones that show they're still in need help: